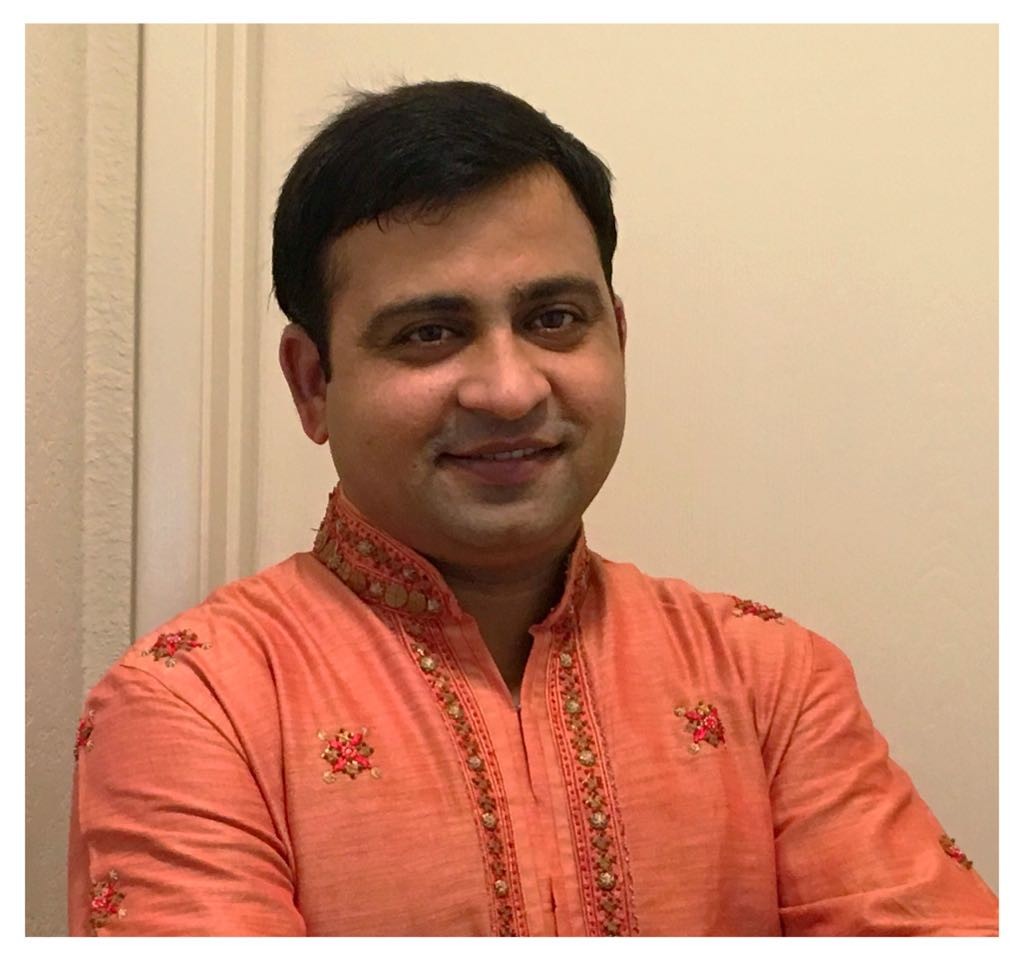 Mumbai,  23 February,  2018 (GNS) : In a candid interview Entrepreneur and NRI Software ProfessionalRajnish Bajpai, talks about his initiative and dream of making Indian villages modern with the concept of Smartgaon
1. Please tell us about motivation behind SmartGaon initiative?
The main trigger point of this initiative was Prime Minister Shri Narendra Modiji's speech at San Jose SAP center where he said, "Sometimes in my country we used to hear people say that something has to be done to stop this 'brain drain'- this needs to stop. The land of India produces a lot of gems. We have continued to produce brain after brain, a growth of brains. This 'brain drain' can also become a 'brain gain'. Therefore, I have a different way of looking at this. What people see as a brain drain, I see as a 'brain deposit'. And this brain that we have put on deposit is looking for opportunities, and the day it finds an opportunity, this brain is going to be used for the benefit of Mother India with interest."
This speech inspired me so much while attending Indian Community Reception at SAP Center and decided to do something for India. I discussed with my close friend Yogesh Sahu (CEO of leading Company m-intellect Pvt Ltd) on various society improvements ideas and then after various brainstorming sessions, we both come up with concept called SmartGaon.
2. What is the concept of Smart Gaon?
The evolution of technology has opened doors for not just cities to be smarter but also has the potential to make our villages smart. We define Smartgaon as:
S: Social security schemes
M: Modern urban amenities
A: Adoption of smart agriculture practices
R: Roads infrastructure & transportation
T: Tech-savvy for the all-round development of rural India
We have successfully executed this concept in our pilot project and now aim to spread our wings across other villages of India
3. How is it going to help the villages in India?
From our learning and experience of visiting various villages, what we have realized now is that there is clearly a gap between the villages and the outer world. Technology is one such medium through which we can truly bridge this gap. Villagers can now live as a close-knit community on a common platform and through Smartgaon they will now be able to create community events, file complaints and even track the progress of their issues. We also have an option where villagers can view various schemes that government has planned for the progress of villages. Farmers will now be able to sell their produce directly to the right buyers and eliminate agents completely. There are many more features that we are adding which is just going to make the life of villagers simple.
4. How was the response from the villagers where you did the pilot project of Smart Gaon?
It has been a thrilling experience for both the villagers and us. We successfully completed the pilot project in Taudhakpur, which was a remote village with limited amenities in Raebareli, Uttar Pradesh. Within a span of 48 hours, the village has built a record number of 242 toilets (As part of Swachh Bharat Mission). We have set-up CCTV cameras at various crucial places in the village. Apart from this, we have made the village smart by setting up Public Address System, Dustbins, and also street lights. After providing the village with this basic infrastructural facility, the village has been able to set-up Adarsh primary school, conduct regular health check-up events in Primary schools for students and farmers. Taudhakpur now receives 18-20 hours of power supply and is also equipped with a wifi zone. With the help of the Mobile app SmartGaon all such initiatives were updated, recorded, tracked and monitored, ensuring a free flow of information and bringing about community well-being.
5. What kind of support do you expect from the Government of India?
We have taken the first step towards the transformation of rural India. In the next 2 years itself, we are aiming at making over 10 more villages smarter. There are a lot of schemes for development of villages which are designed by the government, but unfortunately not accessible to the villagers. With the help of strong technical background that we have, we want to join hands with the government to scale up this initiative multiple times and make each and every village a Smartgaon like Taudhakpur.
6. How many villages are you targeting to transform in the next 5 years?
We want to transform more and more villages into SmartGaon. It depends on financial support from Industry Leaders, NRIs and MPs & MLAs.
7. How do you plan to fund your project?
• From NRIs for infrastructural expenses to make Village (Gaon) to SmartGaon
• Support from various Govt. schemes , MPs & MLAs.
• End to end Digital Platform by SMARTGAON DEV ORG
• Via CSR from various leading corporates.
8. Is there an active participation from the gram panchayats and zilla parishads?
Yes. The role of gram panchayats is very important in rural India and the head of villages always want the betterment of its citizens. In Taudhakpur authorities including Kartikay Shankar Bajpai (Gram Pradhan), BDO, CDO & DM Raebareli have been
instrumental in the success of this initiative along with a strong support extended by all villagers of Taudhakpur who work relentlessly together in converting the remote village to a SmartGaon, thereby being a part of the tech revolution.
9. Anything else you would like to add?
We would like to appeal all Industry Leaders , Celebrities and people who are residing in India and abroad to come forward and contribute in making villages smart because 68.9% of our population lives in rural areas (Based on Census 2011).
Although Government is working hard in rural development but if we all (Resident Indian & Non-Resident Indian) together contribute in making villages smart then our country will grow much faster.
आओ मिलकर कदम बढ़ाये गाँवों को स्मार्ट बनाये !! ##
ENDS.